Work Placement
NCE encourages and supports work placement for long term unemployed. These placements play a fundamental role in the running of NCE and present many benefits to the participants. Work placement offers participants an opportunity to enhance existing skills and develop new ones. Participants improve communication skills, customer awareness, problem solving, decision making, technical skills, and confidence.
Here at NCE we offer work placement opportunities across an extensive range of fields.
Participants can gain work placements in the following areas:
Security
Catering
Finance
Administration
Coffee Shops
Gardening
Gym
All participants receive the opportunity to enhance their work placement experience with internal and external training opportunities.
Who can apply?
Anyone on a Community Employment Scheme or eligible for a CE scheme is welcome to apply for a work placement in any of the above areas.
How to apply?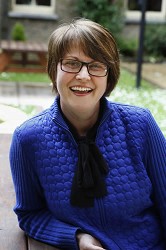 Phone: 021 4228100 or email Claire O'Brien at [email protected]
Contact Us Today
T : + 353 21 4228100
Education & Training Campus, Redemption Rd, Farranferris, Co.Cork, Ireland