Posted by NCE on Tuesday 25 February 2020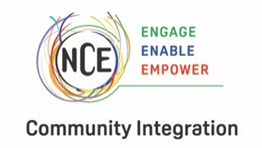 Education & Training Assistant Coordinator
About the company:
Energy Hub is a community-based organisation who helps homes, businesses, and communities around Ireland to become more energy efficient, reduce energy bills and move towards a low carbon future. We are one of the largest Community-Based installers of energy saving measures and have over 15 years' experience partnering with government agencies, educational bodies and community organisations in Ireland and Europe. We also coordinate and deliver Education & Training accredited QQI programs that aim to create pathways for future education and employment for all employees.
Job description:
NCE Energy Hub are seeking an Education & Training Assistant Coordinator to be based at Northside Community Enterprises in Farranferris and at other training locations in Cork city. The successful candidate will become a key member of the NCE team and should have excellent communication skills as well as the ability to prioritise tasks and work on their own initiative.
The Assistant Coordinator role involves supporting the Education & Training Team in the delivery and the management of training programs. The position includes the provision and support to the Education & Training Coordinator and team in managing and assisting participants on courses and ensuring those participants receive the required training and supports for certification in QQI level 3 & 4 Awards, as well as developing the necessary personal and professional skills to support progression for each learner.
Candidates will be required to hold a relevant national qualification in teaching (Train the Trainer / Higher Diploma in Ed.) and should have a working knowledge of the National Framework of Qualifications (NFQ) and Quality and Qualifications Ireland (QQI) awards. Prior experience in delivering QQI training is an advantage.
The applicant should have:
Minimum, 2 years' experience gained as an Education & Training Coordinator or as a QQI trainer

Excellent organisational skills

Proficiency in the use of Microsoft office, (Word/Outlook/Excel/PowerPoint), with aptitude to learn new software.

An aptitude to communicate effectively (verbal and written) with participants and staff

Proven ability to manage tasks with competing priorities and deadlines, independently determining order of priority.

Ability to adapt to changing situations in a calm and professional manner.

A 'can do' attitude with ability to work on own initiative.

An awareness of educational supports and progression opportunities in Cork and nationwide

A full driver's licence
Responsibilities:
Work in coordination with the Education & Training Coordinator in planning, administration and evaluation of current and future training projects.

Visit and work from other NCE Education & Training locations in Cork city as required

Assist in the recruitment and induction of employees to ongoing training and education programmes.

Assist in the provision of ongoing support to learners to ensure they benefit from and successfully complete education and training programmes.

Design and deliver training or workshops that support programmes as required and to set goals and record progress.

Consistently communicate with the NCE Education & Training Team in relation to any changes or cancellations of classes or closures of campus

Liaise with the Education & Training Team to develop ongoing work plans and development of programmes

Keep and maintain attendance and project records in accordance with requirements of NCE and provide monthly reports as required

Ensure that a positive and productive work environment is maintained (according to NCE class contract)

Design classes or content that can be delivered in the event of a cancellation (expected / unexpected) on campus or at another NCE training campus as required

Create and submit funding applications that aim to support Education & Training at NCE
Benefits:
Working in a dynamic social enterprise with a varied portfolio of work.

Prospects for career advancement.
Apply:
Please email a CV with a cover letter to [email protected] by Thursday, 27th February.
This is a full-time position starting Monday the 16th of March.
Contact Us Today
T : + 353 21 4228100
Education & Training Campus, Redemption Rd, Farranferris, Co.Cork, Ireland