Posted by NCE on Tuesday 19 November 2019
NCE offer excellent community employment opportunities, free training and other benefits!
So are you in receipt of a social welfare payment?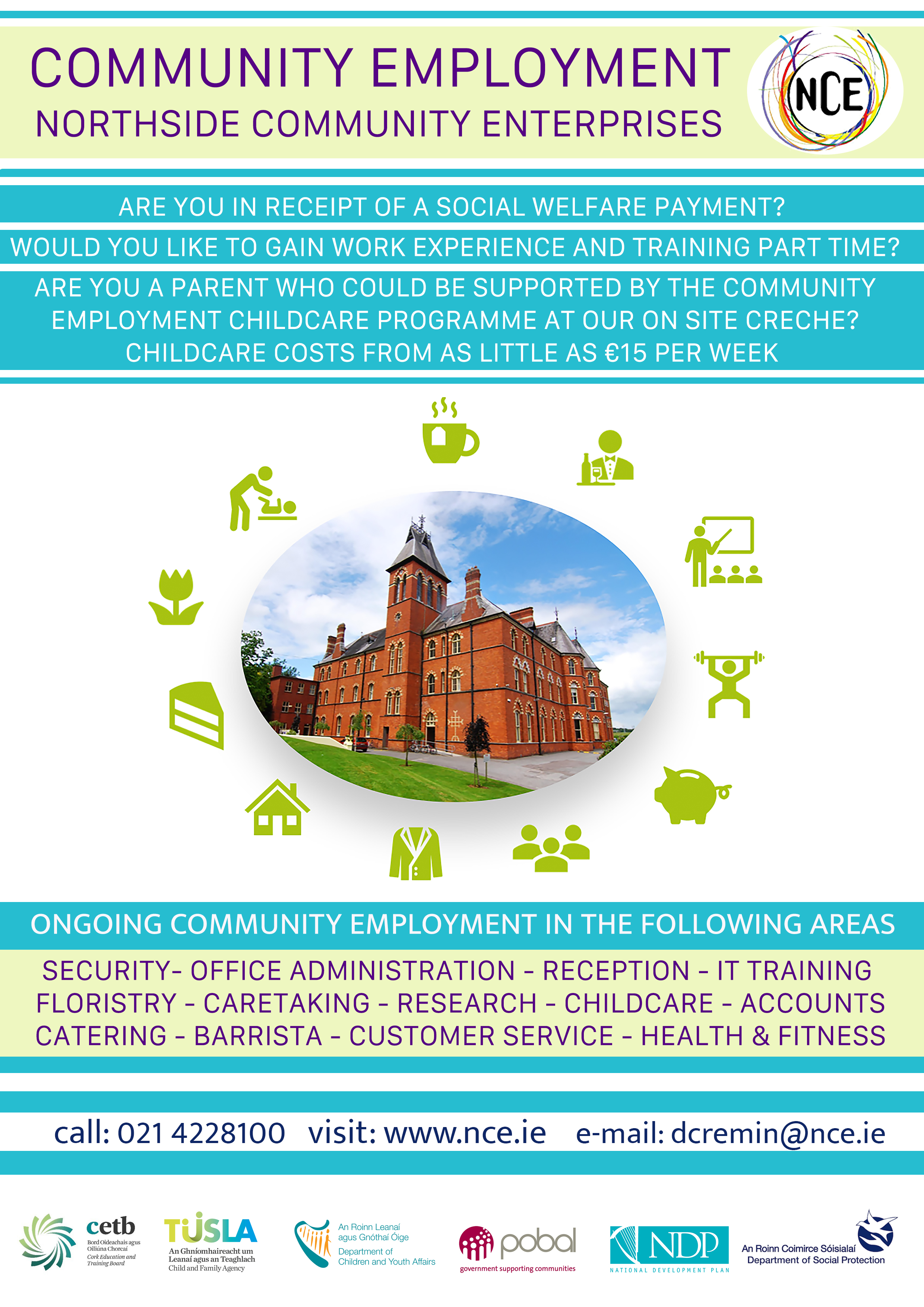 Would you like to gain work experience and training part time?
Are you a parent who could be supported by the community childcare programme at our on site creche? (with childcare from as little as €15 per week for eligible participants!).
We have ongoing community employment in the following areas:
Security, Office Administration, Reception, IT Training, Floristry, Caretaking, Research, Childcare, Accounts, Catering, Barrista, Customer Service, Health & Fitness.........and more!
If interested or would just like more info, contact Denise Cremin:
Phone: 021 4228100 email: [email protected]
Contact Us Today
T : + 353 21 4228100
Education & Training Campus, Redemption Rd, Farranferris, Co.Cork, Ireland